Winter east-west Iceland crossing
2016 summer Iceland crossing inspired me to do another trip on this island, this time in winter. The great emptiness of volcanic highlands was a challenge and a great place to walk and meet, in solitude, with the harsh Arctic nature. During the summer crossing I already started to imagine how great this place must be in winter. That's how a project of crossing Iceland in the middle of winter, alone and on skis, have began.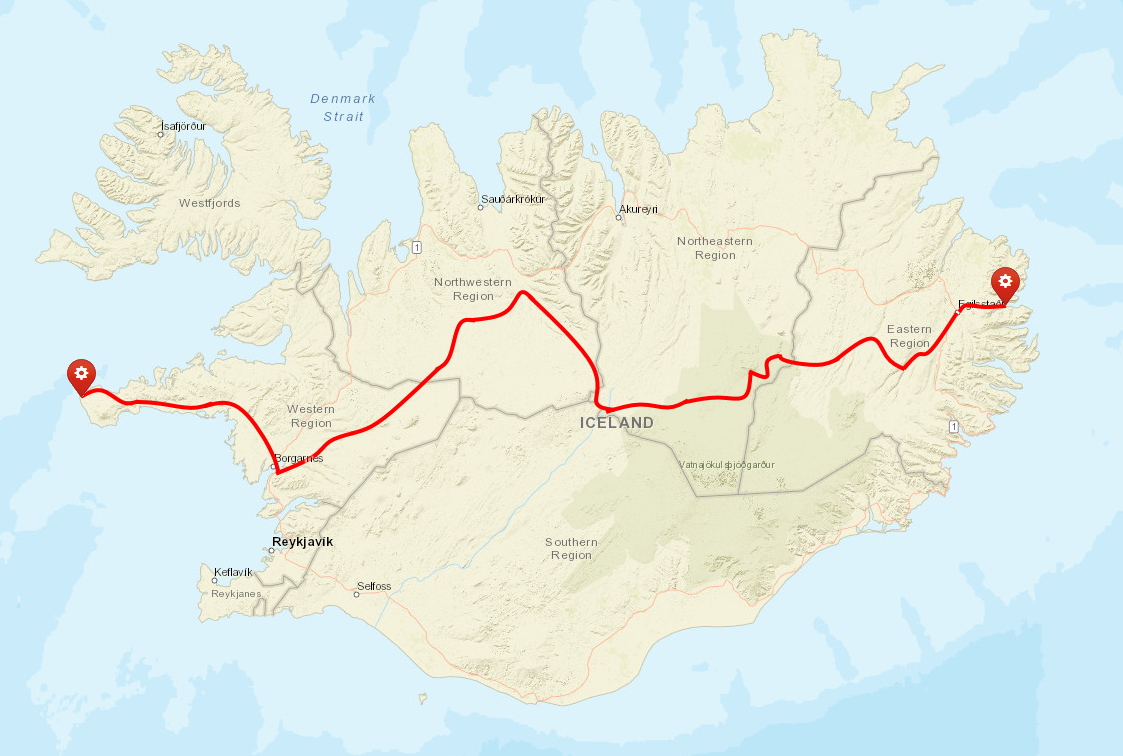 I returned there in January 2020 and started my trip in Seydisfjordur, on the east coast, heading towards highlands. Partly following my footsteps from 3.5 years earlier and pulling a 50-kg pulka, I reached the inner part of Iceland, walking along the footsteps of huge glaciers, crossing large rivers and mountain ranges. I was accompanied by strong winds and blizzards, one of which turned out to be a huge storm. Conditions that year were have varied greatly: a few days of thaw turned large areas of snow into an ice. At the edge of the highlands melting snow exposed rocks and gravel, forcing me to wrench among fields of lava and boulders. However, for 4 weeks of walk, I've crossed the highlands of Iceland to their western border. It took few more days to reach the west coast and pass through the Snaeffelsnes peninsula.
After 36 days and 800 km of skiing and walking, I finished the winter crossing of Iceland on Cape Öndverdarnes. This migtht be the only crossing of Iceland in east-west direction, completed during the calendar winter.
READ ABOUT THIS JOURNEY IN: