Israel National Trail
The goal of this trip was to thru-hike, in winter and spring of 2017, a long-distance trail that crosses the entire territory of Israel. 1020 km path pass all geographical zones of Israel: barren landscapes of the Negev desert, labyrinths of mountains and canyons, the palins near the Dead Sea, the Mediterranean Coast, Jordan Valley and green hills of Galilea. This thru-hike is the essence of Israeel. Difficult conditions and climate require over 40 days of walking. The path through the Negev desert was also a physical challenge, forcing me to carry 2-3 days water supply.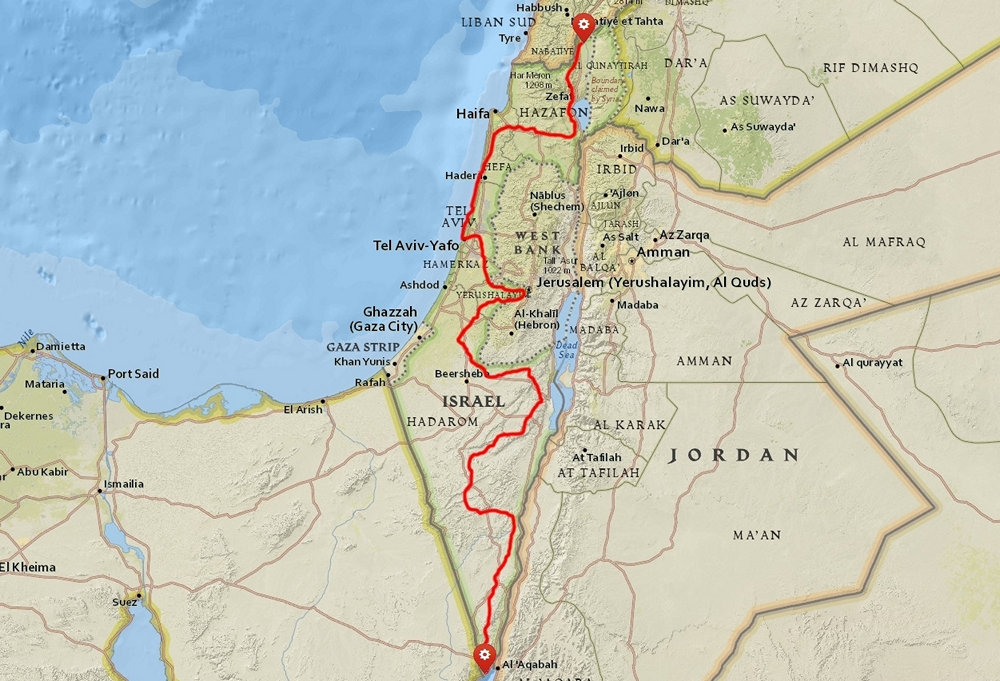 Walk along Israeli National Trail was also great lesson about this country, a holy place for Jews, Christians, Muslims, Druzes and Bahais. It's a journey across the millennia, the past and present of Israel. Stories shared by people on the way create a difficult image of conflict and coexistence.
The continuation of this trip was the thru-hike of Abraham Trail in Palestinian Territories, one year later.